Global Connections
Connect with people from all over the world, make friends, share your story, encounter new cultures -
Join us for these activities offerred for all members of the campus community, friends, and family.
¨
International Cafe
Meet international students and scholars, domestic students, staff, and families at this monthly social event! Enjoy free refreshments and participate in crafts, games, or activities with a theme.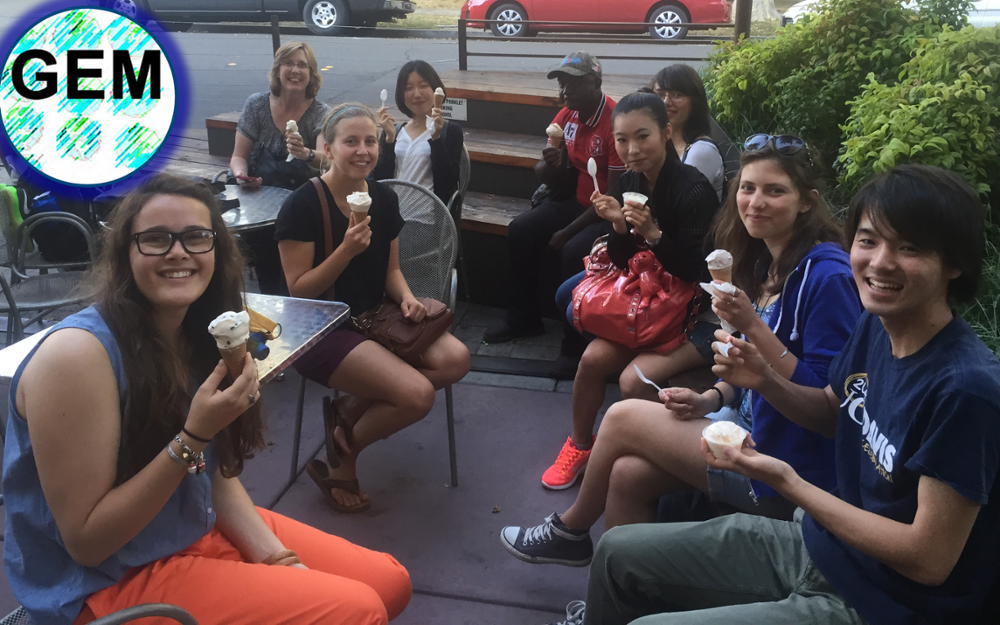 ¨
Global Engagement Mondays (GEM)
Attend weekly discussions open to American students and the international community to share and learn about common topics of interest in a relaxed, casual environment. It's a great way to meet new people from around the world and hear new perspectives.
¨
International Friendship Program
Apply as an international visitor or volunteer as a local host to invite an international visitor for occasional meals, bike rides, walks, sports events, holiday celebrations and outings. It's a great way to make a new friend, learn about another culture, and engage with Davis' diverse international community! Join this program hosted by the Davis International House.