What is it?
This seminar series is an opportunity to meet and learn about some of the global leaders at UC Davis. Seminar guests share their professional journey and career development, highlighting what it means to be a global leader and how to be successful in an increasingly international workplace. 
Participants have the opportunity to connect and network with people in leadership positions, from various backgrounds and different fields. Additionally, participants receive valuable insights into both academia and industry, with tips on how to translate skill sets, transition into different positions, and take advantage of professional development opportunities. 
How do I sign up?
There are five to six seminar sessions offered across the winter and spring quarters; participants must attend a minimum of three seminars to receive the certificate. Those who successfully complete the certificate will be invited to attend a catered lunch reception. Interested participants must register as seating is limited.
Topics (subject to change):
UN Sustainable Development Goals and Policy: 

Define which UN Sustainable Development Goals and connected policies they can connect to their research, to emphasize its potential global impact.

Global Engagement and Career Advancement: 

Examine potential options for how to advance one's career while engaging in globally-minded activities and opportunities.

Fundamentals of Global Leadership: 

Distinguish important concepts of how to be an effective leader in a diverse, global workplace.

Networking Across "Borders": 

Identify different ways to build and maintain professional relationships when parties are based in different countries.

Conflict Resolution: 

Recognize different methods to mitigate, address, and resolve conflicts, especially concerning diverse populations and stakeholders.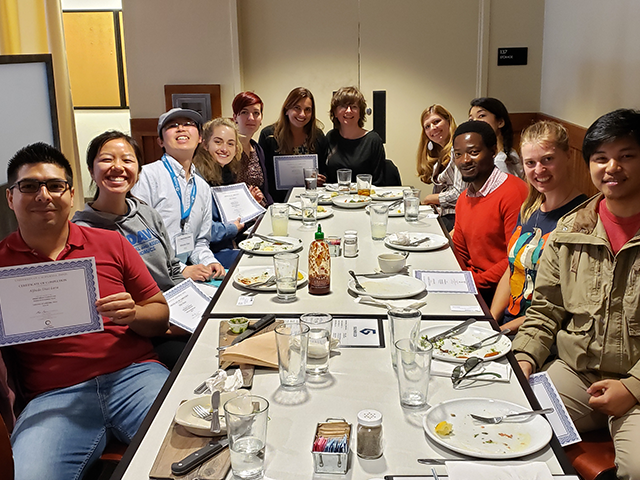 Tags