Planes, Trains, and Automobiles (and Also Bikes)
Have a flat tire? Don't have a car but need to get to our Sacramento campus? Looking to get home safely after a late night of studying? As a UC Davis student or scholar, you have multiple resources available to you to address your travel needs. Here is a list of ways you can rent or purchase bicycles, bus tickets, ride sharing services, and parking permits, and how you can take advantage of the free travel services offered to you by Unitrans and the UC Davis Police department.  
---
Buses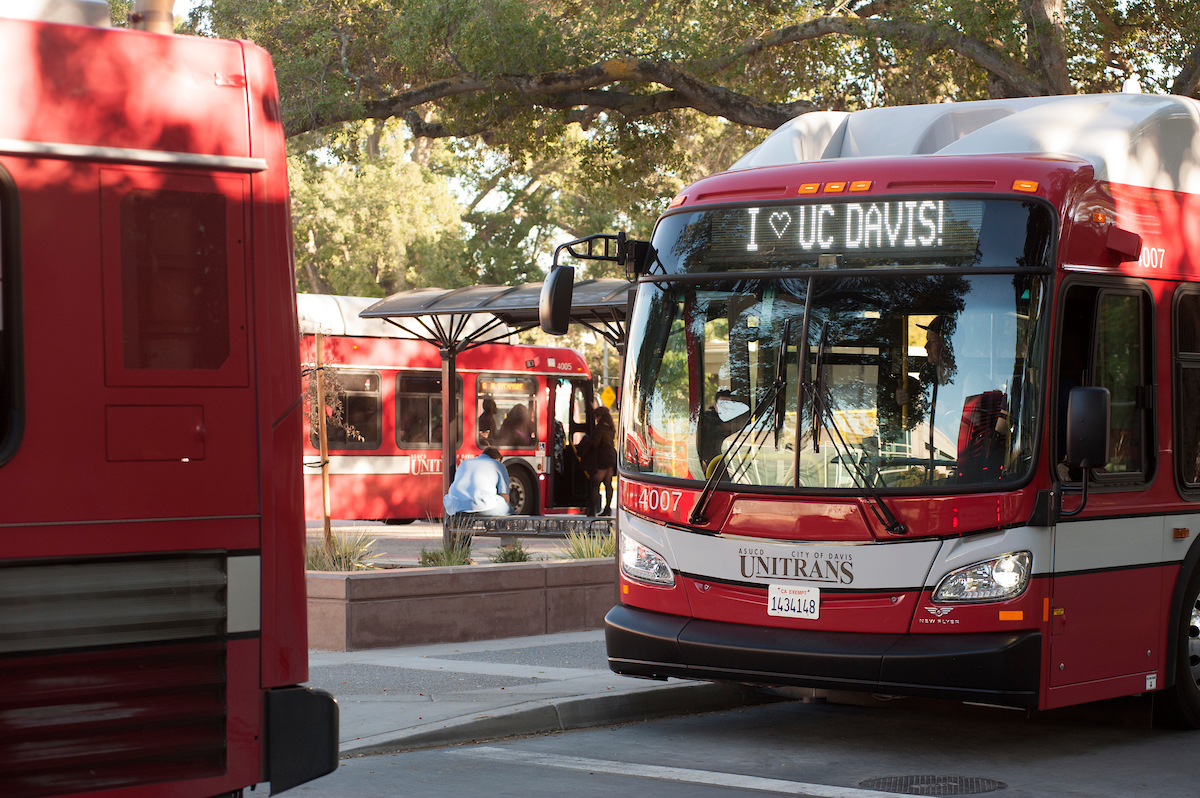 Unitrans
Unitrans is a bus that runs on campus and through the city of Davis. Rides are free for UC Davis undergraduate students with student ID; the fare is $1.25 per ride for all others. Multi-ride passes are available for purchase on the Unitrans website.
YoloBus
Rides on Yolobus are free with a UC Davis undergraduate student ID. The Yolobus goes to West Sacramento, the Sacramento International Airport (SMF) and the nearby town of Woodland and runs late on weekends, while Unitrans does not. Fares are listed on the Yolobus website.
The Davis Berkeley Shuttle
The intercampus bus service provides transportation between UC Davis and UC Berkeley for faculty, staff and registered students. Tickets are only $12 and can be bought online.
Intercampus Shuttle
The UC Davis–UC Davis Medical Center Shuttle provides transportation between campuses in Davis and Sacramento Monday–Friday. Tickets are $1.50 each way and must be purchased in advance. 
---
Trains
Amtrak
Amtrak is the national train service in the United States. From the Davis station, you can get to other parts of California, including the San Francisco Bay Area and Los Angeles. It's also possible to take Amtrak to cities like Portland, OR and Seattle, WA or even across the country to Chicago, IL. You can check fares and buy tickets on the Amtrak website.
BART (Bay Area Rapid Transit)
BART is a rail system that can get you around the San Francisco Bay Area, or to and from the San Francisco International Airport (SFO) but does not come all the way to Davis. The closest station is in Antioch, CA. Check out their routes before planning your trip on the BART website.
---
Bicycles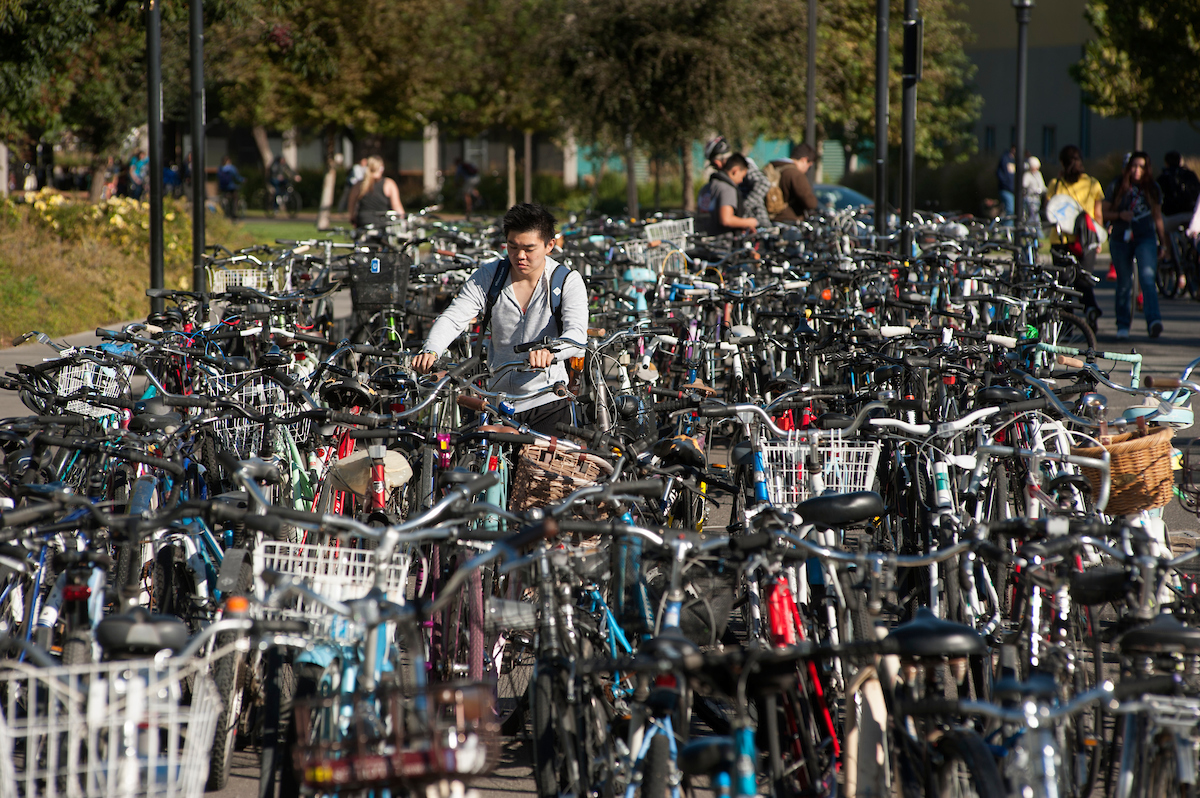 Where Can I get a Bicycle? 
Bicycles (bikes) are the most popular way to get around Davis, but there are different kinds like road bikes, mountain bikes and cruisers. Check out the Davis localwiki Bicycles page if you need help figuring out which bike is right for you. 
There are a few options for incoming students and scholars new to the city.
You can rent a bike, short term or long term: The Davis localwiki Renting a Bike page has a list of shops in Davis where you can rent a bike long or short term. There are also Jump Bikes available around town for very short-term rental (a few hours). They have a student plan that is $30 for the first year. 
You can buy a used bike, which is usually cheaper but it may have some damage from use. There are options for used bikes online, on sites such as the Bikes For Sale Facebook Group, or on craigslist. Alternatively, abandoned and unclaimed bicycles are sold through publicly-held auctions, in October and early May. More information on bike auctions can be found on the Transportation and Parking Services (TAPS) website. 
You can buy a new bike at a retail outlet like Target or Walmart, but you will find better quality bicycles at a dedicated shop. A list of local bike shops can be found on the Davis localwiki Bicycle Shops page.
Are There Rules for Bicycle Riders?
Most students, staff, and faculty ride bicycles because they are convenient, inexpensive, and fun. It is important to learn how to be safe when cycling in Davis and to know and follow the rules. Bicycles are considered vehicles under California law, and riders must follow the same traffic safety laws they would when driving, like signaling turns and stops. Riders should always yield when entering a bike circle, signal when exiting a roundabout, and remember that pedestrians have the right of way in crosswalks.  Have more question? Check out TAPS for more information on bicycle safety.  
Do I Need a License to Ride a Bicycle?
All bikes on the UC Davis campus must have a current California Bicycle License. Bicycle registration is not strictly enforced but may be helpful if your bicycle is stolen. You can register your bike with UC Davis Transportation Services (TAPS) for $12. More information on where and when you can register your bike can be found on the TAPS website. 
Where Can I Get My Bicycle Fixed?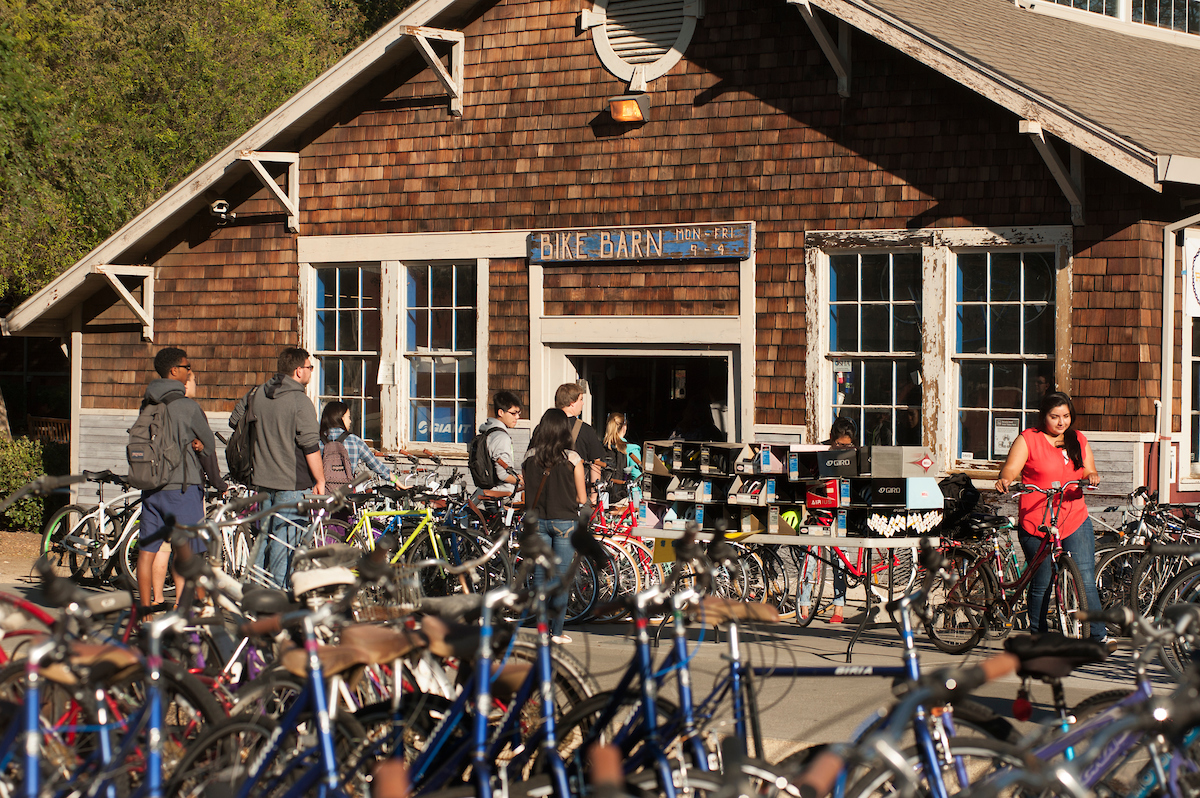 Struggling with a flat tire, rusty chain, or loose brakes? All across campus, you will find self-service bicycle repair stations. Any bicycle shop in town offers repair services, check prices before you go. The Bike Barn on campus provides repairs at low costs. 
---
Ride Sharing
Don't have a car and don't feel like taking the bus or riding your bicycle? Sometimes you can find other people on campus looking for a passenger:
Mobile apps
On-demand transportation is available most places through an app on your mobile device. It is more expensive than public transportation, but fast and convenient. Options include: 
---
Specialized Ride Services
For individuals with disabilities
The Mobility Assistance Shuttle provides on-campus rides to specified locations for academic or work related purposes. Only UC Davis students, staff and faculty members with documented disabilities are eligible. Rides are on a first-come-first-served basis and must be scheduled at least 24 hours in advance. To schedule a ride, call (530) 754-2677 or visit  the (TAPS) webpage.
Wheelchair accessible service is offered at no charge through the UC Davis Police Department's SafeRides Program
Safe Rides with the UC Davis Police
Alone on campus and not feeling safe? Safe Ride offers night-time rides from any campus location to any location in Davis. During other hours they provide a ride or walking escort between locations on campus. Call (530) 754-COPS (2677) or visit the police department website. 
---
Cars and Driving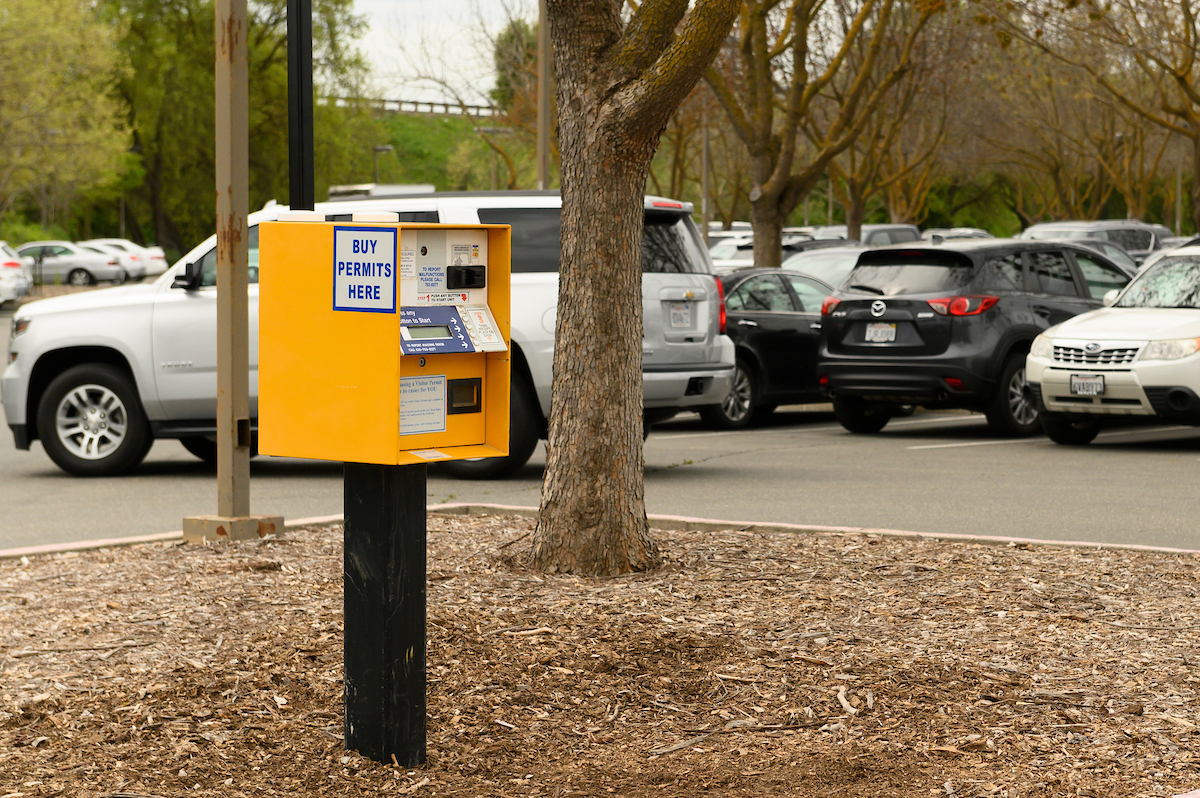 Can I Drive Legally in California?
You can use your home country driver's license if it is valid, but only for the first few months that you are in the U.S. You cannot drive in California with an International Driving Permit. To get a California Driver License, you must pass both a written exam and a driving exam at the Department of Motor Vehicles (DMV). If taking a driving exam, you must make an appointment prior to arriving at the Davis DMV. For a list of required documents needed to obtain a Driver License or for tips on a successful visit to the DMV visit our Driver License & Car Insurance page. 
Don't Want to Drive? You'll Need Personal Identification (ID)
It is important for you to carry some form of ID (with your photograph, name, address, and date of birth). You need an ID when you cash a check, open a bank account, register your car, etc. Your passport has this information, but it is not wise to carry it with you on a daily basis because it may be lost or stolen.
You will not be able to drive with only a California ID card, you need a California Driver License.
Where Can I Get a California Driver License? 
The Davis DMV is located at the intersection of 5th St. and Pole Line Rd. The A, P, or Q lines of Unitrans will get you there. If you plan to own a vehicle while living in Davis, you must register your vehicle with the DMV and state law requires auto insurance for all vehicles. You can get information about how to buy and register a vehicle online. Find all the information you need on the DMV website. 
Your California Driver License can serve as valid form of identification–you do NOT need to obtain both a California Driver License and a California ID card
Parking on Campus
TAPS sells campus parking permits and is the office to contact if receive a parking citation on campus.
Renting a car
To rent a car in the U.S., usually you must be over 21, but some companies require you to be at least 25 years old. If you're using your home country driver's license, you will likely be asked to show your passport, too. Insurance for your rental car can be confusing, but is very important, so do research ahead of time, or ask about options when renting. Check and see which companies rent in Davis on the Davis Car Rental localwiki page.
What are Car Shares?
There are a few car-sharing services in Davis and Sacramento. Car sharing allows you to sign up through an app, rent a car, and pay for only the time you use–by the minute, hour or day. You will need a valid driver's license. For more information, visit gigcarshare or zipcar.