Overview 
Services for International Students and Scholars within Global Affairs is learning about an increase in the number of scams targeting international students and scholars. 
While at UC Davis, we hope that you will never be contacted by someone attempting to "scam" or defraud you of your money. Unfortunately, as is true anywhere in the world, there are people who attempt to take advantage of international students and scholars. With a little knowledge, you can learn how to identify a scam and avoid falling victim to the scheme. This page has general information about a variety of scams you may encounter, how to prevent them, and how to report them. 
---
Scams are dishonest, illegal schemes to make money. There are several ways that people try and defraud, like a phone call from a stranger posing as a government official or law enforcement, a potential employer or landlord asking for personal and financial information before ever meeting you, or emails from unknown addresses requesting information urgently. Below are descriptions of some of the most common scams students and scholars encounter—learn how to recognize the signs and protect yourself. 
Fraudulent phone calls
Beware of phone calls from strangers claiming to be government or law enforcement officials. These people can make it look like they are calling from a legitimate phone number. Scammers might demand you send money or gift cards immediately, and threaten arrest or deportation if this is not done right away.
Common Themes
The caller ID or phone number looks like a government agency or police
A claim is made that you owe money or have committed some kind of fraud
A caller or letter will use fear, threats, and intimidation to get what they want
A scam requires immediate action
A scam includes punishment (often threats of deportation or arrest) for not acting immediately
A scammer will keep you on the phone for a long time and will not let you hang up to call back later
A scammer will use lots of legal-sounding language such as "federal regulations" and "visa fee" to sound as legitimate as possible
The IRS (Internal Revenue Service), UC Citizenship and Immigration Services, the FBI or any other Federal government agency will never: 
Contact you via phone, text message, email or social media 

Require you to use a specific payment method for your taxes or debts, such as a prepaid debit card or gift card
Threaten to bring in local police or other law-enforcement groups to have you arrested for not paying
Rental listing scams 
These scams take advantage of trusting renters with a "too good to be true" rent price. They often list a vacancy ad on reputable rental listing sites and ask for a security deposit and first month's rent in exchange for keys. Once the scammer secures the money, they disappear and the tenant is left with no place to live 
Scammers create rental ads with real or fake information about homes or apartments that have been previously listed for rent or sale. The "owner" or "landlord" will often email the prospective renter claiming they are out of town for a job or overseas for missionary work and avoid responding to detailed questions about the property. Despite attempts to see the property, the scammer will explain that the home must rent without being seen due to their current long-distance living situation.  
Rental scammers will try to include a lot of unnecessary detail to appear legitimate to prospects. They will mention lawyers or agents and added security measures, like address verification, to build trust and authority with their victim. At the same time, they remain vague and distant about property specifics or reasons for not accepting alternative forms of payment. They might request wire transfers through companies like Western Union or MoneyGram, which are untraceable and non-refundable. This is a huge warning sign. 
Phishing websites or emails
Scammers may also try to get your sensitive information through email. This is called "phishing." Phishing is "the activity of defrauding an online account holder of financial information by posing as a legitimate company." Some scams use websites that may look legitimate to capture personal or financial information. These false websites could use a recognizable business of organization's name or logo, but the URL will be unfamiliar, or will not begin with https:// which keeps your information secure from hackers. 
Phishing emails usually come from strangers and can feature a vague subject line, or request personal information with unnecessary urgency. See the example below to identify characteristics of a phishing email.    
---
If you receive a threatening call or message from someone claiming to be a government or law enforcement official:
Do not answer any personal questions or give any financial information

Independently verify their phone number, and call them to make sure you are talking to who you think you are

If you receive a phone call from someone demanding money, accusing you of a crime, or threatening deportation, do not engage with the caller. Immediately hang up
Do not give money to anyone without first getting advice from SISS or the UC Davis Police Department
If you find a housing opportunity that seems too good to be true:
Avoid sending money in exchange for keys to see or rent a property
Insist on meeting a landlord or property manager in person before signing a lease or paying any money
Research the property and landlord before paying any money 

—

ask for references, check property records, and read online reviews
If you receive a suspicious email or message from a stranger:
Be suspicious of emails you didn't expect to receive

Never click on unknown links or files in emails, text messages or on social media sites

Never reveal your password to anyone

Beware of emails asking for login or other private information

Verify emails that ask for personal information by independently looking up the sender's contact information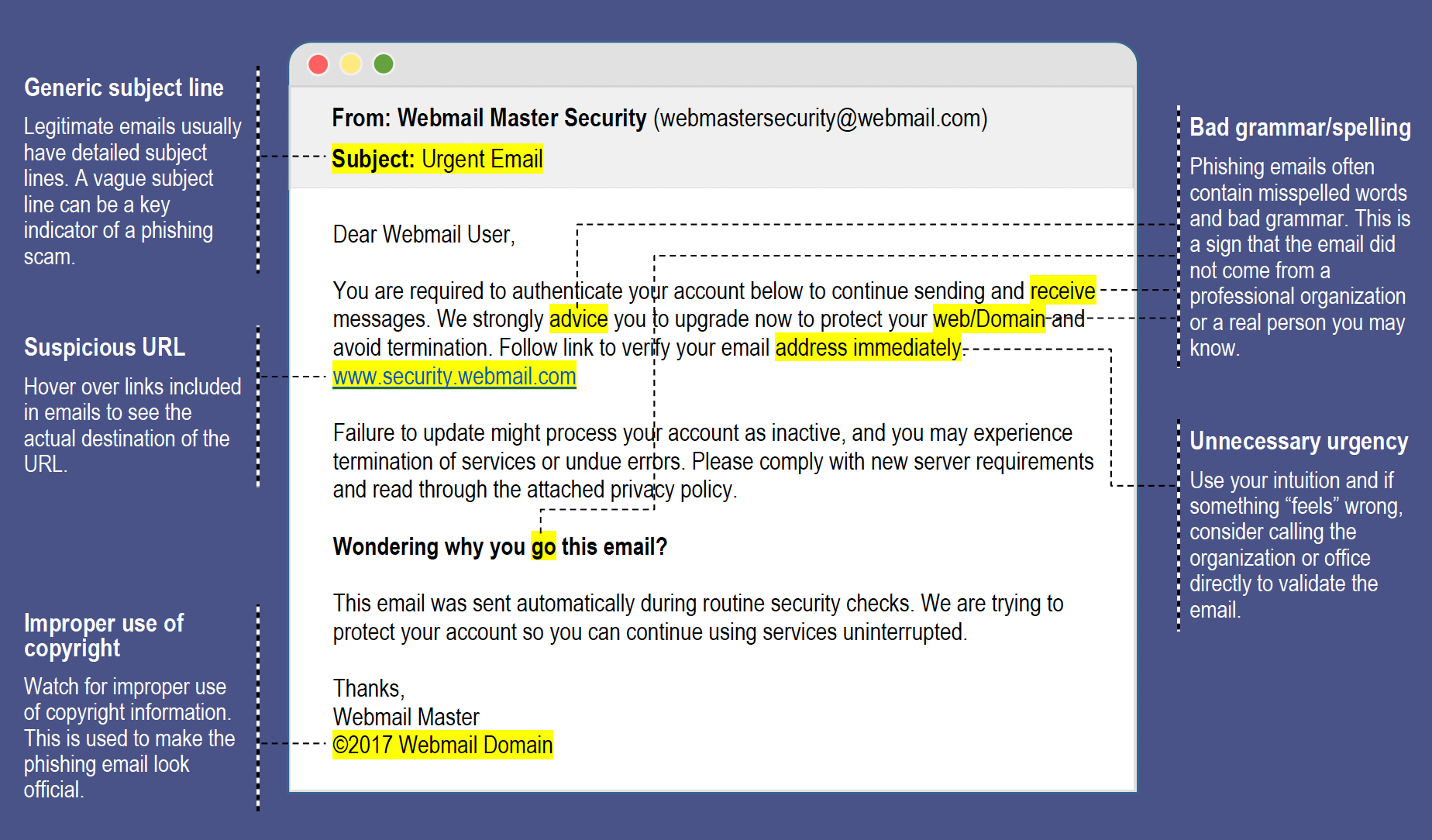 Quick Tips 
Did someone promise you a job if you pay them?
Never pay anyone who promises you a job, a certificate that will get you a job, or secret access to jobs. These are scams.
Did the IRS, Homeland Security, District Attorney's Office, FBI, Immigration, State Police or other "official" agency telephone saying you owe money?
These agencies NEVER call to ask for money. Government agencies do not call to threaten you or ask for money.
Are you or have you entered the Diversity Visa Lottery to get a green card?
The lottery is free to apply and the choice is random. No one can increase your chance of winning.
Are you looking for legal help with immigration?
Use a lawyer or an accredited representative, never a notary public (notario).
Did you get a call or email saying you won something, (except there is a fee)?
Never pay for a prize. That is a scam. You will lose your money.
Did a caller offer to help you get back some money you lost?
No government agency or legitimate business will call and demand money to help you get money back.
Did you get a check from someone who asked you to give them part of t he money back?
Never give someone money in return for a check. Fake checks can look real and fool the bank. When it is discovered to be fake, you will have to pay back ALL the money.
Did you get an email, text, or telephone call asking for your credit card, bank account, or Social Security number?
Never give that information to anyone who asks over email, text or telephone.
---
---