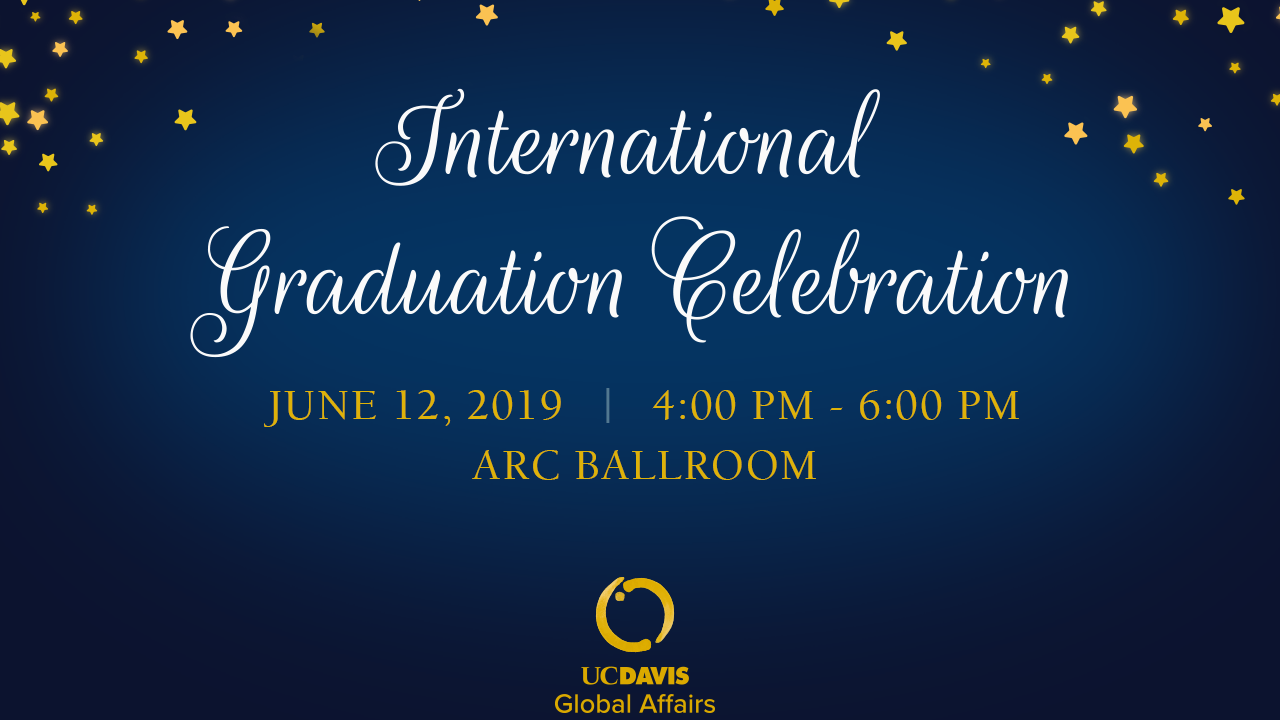 This festive event acknowledges the tremendous accomplishments of UC Davis international students and recognizes the support of their families, friends, faculty, staff, and the entire UC Davis international community.
UC Davis international students, family, friends and colleagues are invited to join us for student performances, leadership and student remarks, and a reception with food, refreshments, and gift items.
Graduating international students must register online for themselves and their guests. Faculty, staff, colleagues, and supporters are invited to attend as well, using the registration link below.
You can email sissconnect@ucdavis.edu with any questions.
---
Keynote Speaker

Ambassador Jeffrey Bleich
Ambassador Jeff Bleich is a lawyer, diplomat, and educator. He currently serves as a special master in federal multi-district litigation and as Chair of the Board of the J. William Fulbright Foreign Scholarship Board. From 2009 to 2013, Bleich served as the U.S. Ambassador to Australia. As a lawyer, Bleich served in the White House as Special Counsel to the President in 2009 and as President of the State Bar of California from 2007 to 2008. 
Event Category