Meet a UC Davis International Scholar: Alex Zanella Zaccaron
Get to know more of our global UC Davis campus community through the Meet a UC Davis International Scholar series, profiling some of the best and brightest from around the globe who work, research, and teach at UC Davis.
Name:  
Alex Zanella Zaccaron
Title and department:
Research assistant at the Department of Plant Pathology
Home, city/region, and country:
Maracaju, Mato Grosso do Sul, Brazil
Degrees: 
Masters in computer science from the Federal University of Mato Grosso do Sul, Brazil.
What are you currently working on?
One of my main objects of study is the pathogenic fungus Erysiphe necator which causes grape powdery mildew, an important and recurrent fungal disease in grape-producing regions within the United States. I analyze the genome of this pathogen and the expression of its genes in order to understand the molecular basis of the disease it causes and to identify molecular sources of fungicide resistance.
How long have you been at UC Davis?
I joined UC Davis one year ago as of Aug. 1.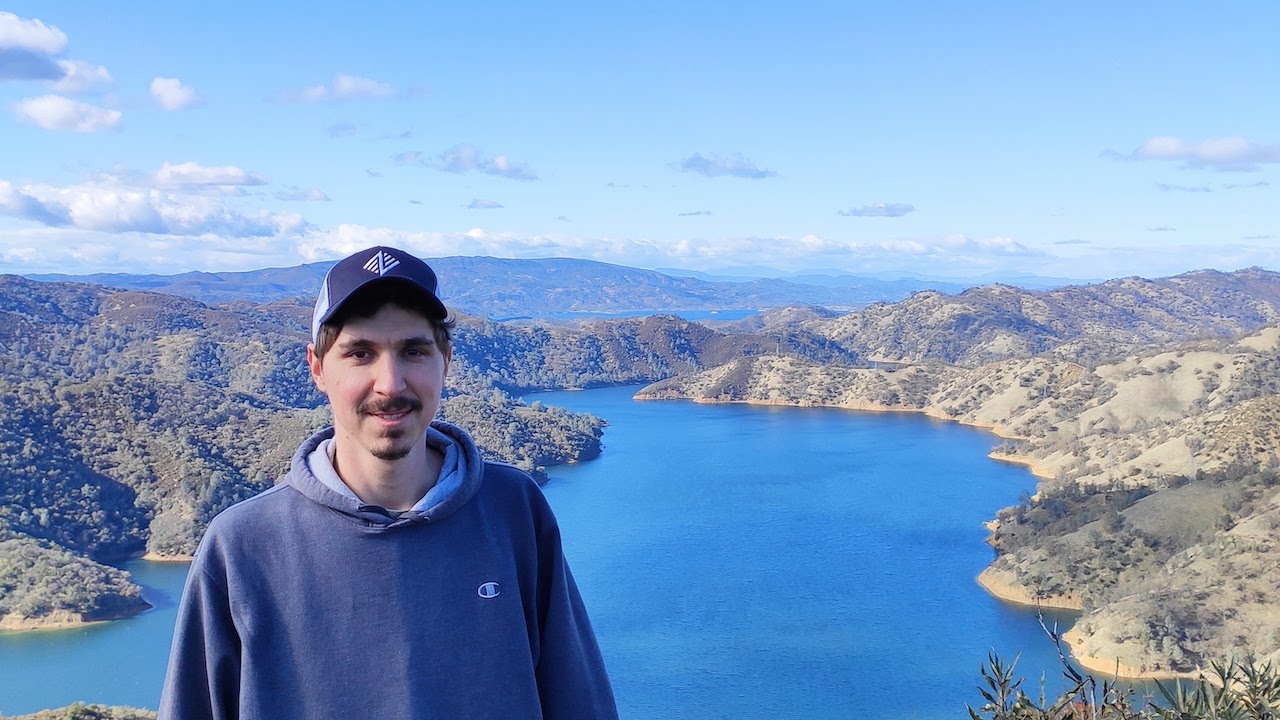 How did you learn about UC Davis?
Before coming to UC Davis, I worked for three and a half years as a research assistant at the University of Arkansas, where I started my visiting scholar program. During this time, I got in touch with Dr. Ioannis Stergiopoulos, who is a professor at UC Davis. He invited me over to visit his lab and subsequently offered me a position in his group. I accepted his offer, and currently, I am a member of the Stergiopoulos lab.
What has been the most rewarding aspect of your current work?
One of the most rewarding aspects of my work is the opportunity to explore and observe patterns in the genome of the grape powdery mildew pathogen that no one has observed before. Another aspect that is rewarding is knowing that my achievements will ultimately hasten the development of new techniques to reduce yield losses and costs associated with the management of this pathogen. These aspects reflect the novelty and impact of my work. At the same time, they give me the feeling that my skills are desired and useful.
What have you gained from your experience outside your home country and at UC Davis?
During my time in the United States and at UC Davis, I have been improving and learning new skills related to my field of study. I also have been collaborating with professors and staff with different academic backgrounds, which is important in order to build a diverse network of colleges. In addition, living in a foreign country, away from home and my family, made me more independent as a person and as an academic researcher. These experiences have been a huge positive impact on me both personally and professionally.
Have you ever been published?
I have two scientific articles derived from my work as a visiting scholar in the United States, published in international peer-reviewed journals, Nature and Science Direct. Also, during my work as a visiting scholar in the United States, I developed a mobile app called "Mycotoxins" to help corn growers identify mycotoxins and corn ear rot. The development of this app was published in a University of Arkansas newsletter. 
Beyond your work experience, how did you learn about your host culture?
During my time as an exchange visitor, I had the opportunity to visit several U.S. states, including California, Arkansas, Florida, and Indiana. By doing so, I was able to interact with local people from different regions of the United States and get in touch with their history and traditions, which have contrasting differences. This gave me a much better perspective of the American culture as a whole, both inside and outside academia.
What is your favorite thing to do in Davis or Northern California? What would you recommend others do while they are here?
In California, I enjoy visiting national parks and going for a hike to observe nature at its best, far from crowds and big cities. I would definitely recommend visiting national parks and other green areas, such as the Golden Gate Recreation Area and Lake Berryessa. The views at these places are amazing, and the experience is unique for first-time visitors.
What have you tried while in the U.S. or at UC Davis that you wouldn't have had the opportunity to do otherwise?
Being physically present in the United States provides a much better perspective of American culture by experiencing it. I also had the opportunity to visit beautiful and historical places that I only knew in the movies. I am glad I came to the United States to live through these experiences.
What experience in life helped you achieve your accomplishments?
I am confident that support from my family was essential for me to achieve my accomplishments. In particular, my parents, Oscar Zaccaron and Nilsa Zanella Zaccaron, who supported and encouraged me throughout my entire academic life. My brother, Marcio Zaccaron, was also an important person in my academic life by always inspiring me to pursue my dreams. His support was vital for me to leave my home country and come to the United States. 
What advice would you give to other members of the international community who are in your field or might one day be in your field?
My advice to other members of the international community who are in my field is to work hard and believe in their potential. The field of genomics and bioinformatics lies between molecular biology and computer science. At first glance, it appears overwhelming, with huge amounts of data to be analyzed. However, it is also highly rewarding because there is always something new and exciting to discover.
Primary Category
Tags