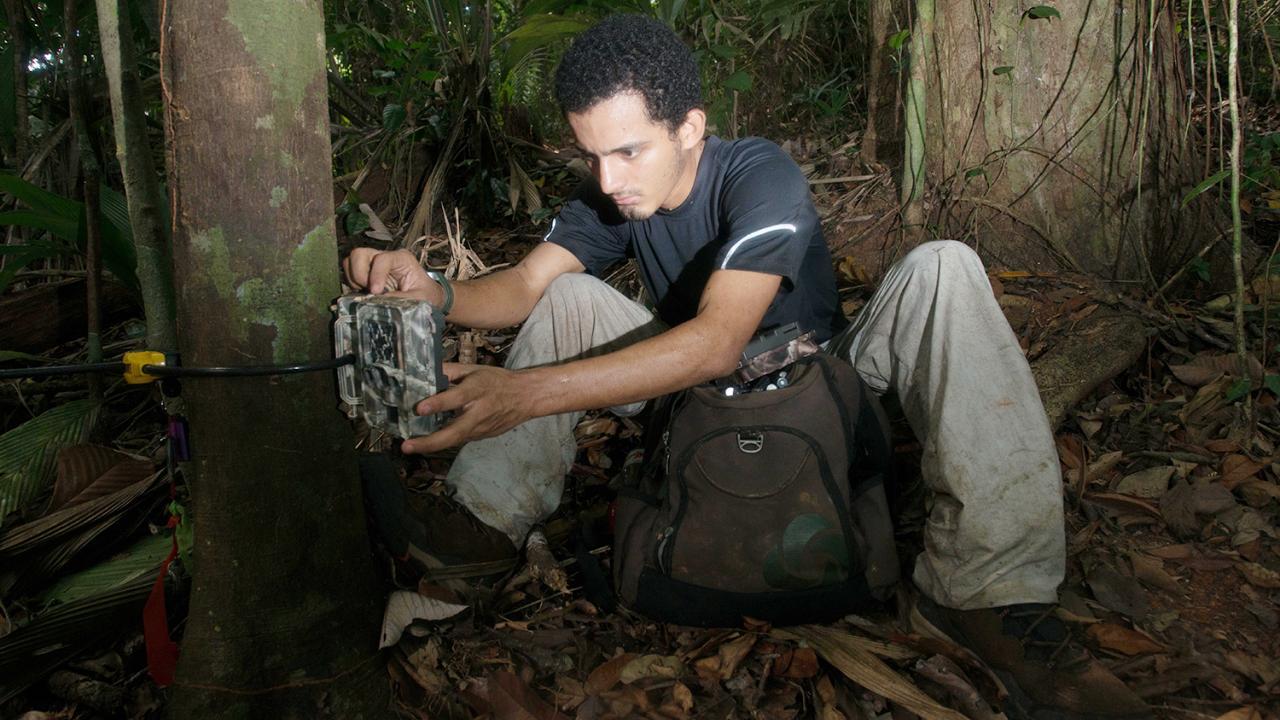 "Behind Claudio Monteza-Moreno's childhood home in David, Panama, a stream runs nearby a patch of forest. Monteza-Moreno spent his adolescence exploring this backyard ecosystem, observing the iguanas, turtles, fish and snakes that crawled, swam and slithered across the landscape. He was fascinated with coloration, especially when it came to snake scales. Vibrant mosaics, they entranced Monteza-Moreno with their architecture. 
These experiences opened Monteza-Moreno's mind to science and eventually brought him to UC Davis. Today, he's a student in the Animal Behavior Graduate Group, working in the lab of Associate Professor Margaret Crofoot, Department of Anthropology, College of Letters and Science.
While not specifically studying the mosaic of snakeskin, Monteza-Moreno is interested in a different type of mosaic—those created by the movements of mammals across landscapes—specifically in areas reforested by humans. 
'That's the reason why I came to UC Davis because we have Dr. Crofoot and she works on the movement of animals,' said Monteza-Moreno." 
Read the full story from the College of Biological Sciences. 
Category
Tags