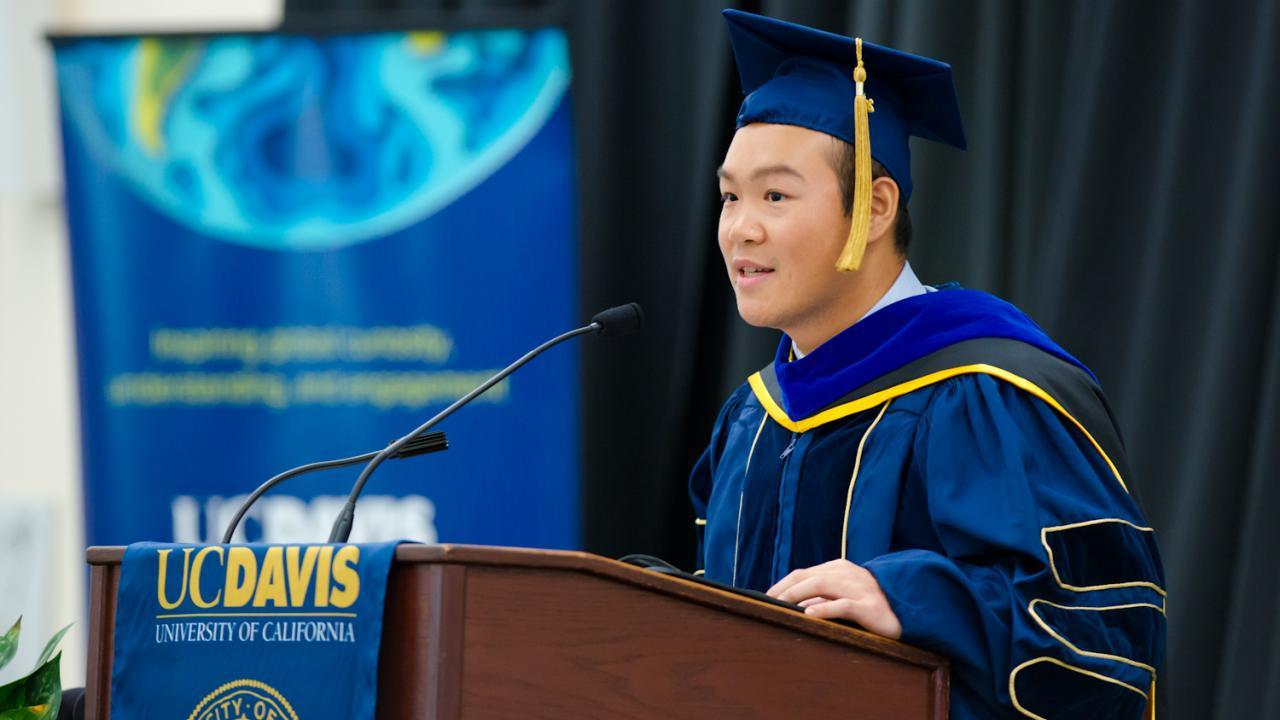 By Rowan O'Connell-Gates, student writer, Global Affairs
"On June 14, the UC Davis community came together to celebrate the graduation of more than 1,100 international graduate and undergraduate students from 56 countries. To mark such an achievement, Global Affairs hosted an International Graduation Celebration, held amongst the various UC Davis college and school ceremonies. The celebration gave international students, their families and supporters an opportunity to be recognized for all they contribute to the university and greater communities.
To give guests—ranging from family, friends, and colleagues to academic advisors, local officials, and members of the UC Davis Police Department—greater insight into international student experiences and perspectives, two graduates shared their stories. Titcho Farima Kone Kito of Burkina Faso spoke on behalf of the undergraduate class and Zidong Li of China represented graduate students."
Read the full story at Global Affairs News. 
Category
Tags